Pris: 1292 SEK exkl. moms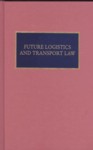 Transportören har idag förvandlats till en logistiker. Han tillhandahåller inte längre endast transporter utan lagrar godset, deltar i tillverkningen av detta samt i vissa planerar hela flödet av insatsvaror och färdiga produkter för tillverkarens räkning. Hur påverkar den här utvecklingen den traditionella transportlagstiftningen och hur reagerar domstolarna och juristerna på detta. Det var temat för det tionde Hässelbykollokviet 2005 som arrangerades av Axel Ax:son Johnsons institut för sjö- och transporträtt. I de uppsatser som presenterades vid kollokviet diskuteras olika juridiska aspekter på den moderna logistiken och transporträtten i samband med multimodala transporter, spedition, lagring av gods och ansvars- och varuförsäkring.

Uppsatserna har skrivits av en rad ledande experter på området, som Lars Gorton, Rolf Herber, Hannu Honka, Michael F. Sturley och Peter Wetterstein.

English text:

The carrier has today turned into a logistic service provider. He does not only transport the goods, in addition he stores the goods, he takes part in the manufacturing of the goods and sometimes he even plans the whole flow of components and products on the account of the manufacturer. How does this development affect the traditional transport law and how do courts and lawyers respond to this? This was the topic of the X Hässelby Colloquium 2005, arranged by the Axel Ax:son Johnson Institute of Maritime and Transport Law at Stockholm University. The different papers deals with different legal aspects of modern logistics and transport law in connection with multimodal transport, freight forwarding, warehousing and liability and cargo insurance.

The papers were presented by a number of leading experts in this field, such as Lars Gorton, Rolf Herber, Hannu Honka, Michael F. Sturley and Peter Wetterstein.