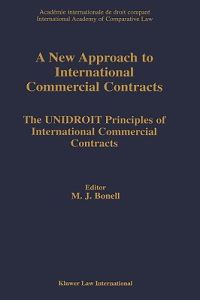 The UNIDROIT Principles of International Commercial Contracts, published in 1994 after years of intensive study by a special Working Group composed of representatives of all the major legal systems of the world, already encounter an extraordinary success in practice.
In this volume twenty-one leading experts from all over the world examine the UNIDROIT Principles from the perspective of their respective countries, focusing, among others, on the similarities and differences between the UNIDROIT Principles and domestic law, and the use of the UNIDROIT Principles in actual practice (contract negotiation, arbitration proceedings, model for law reform projects, etc.).

These national reports are critically analysed in the General Report by Professor M.J. Bonell, Chairman of the Working Group for the preparation of the UNIDROIT Principles.