Pris: 1976 SEK exkl. moms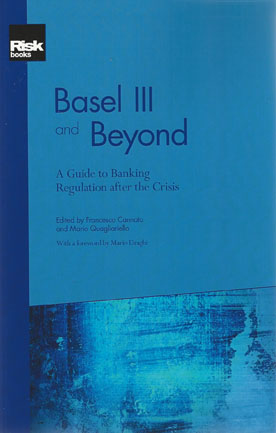 Around the world, central bankers, regulators and governments have responded to the financial crisis with new regulation and legislation. The cornerstone of this global initiative to contain risk is Basel III – sweeping new regulatory standards for banks on capital adequacy and liquidity.

These new standards will define markets and their practices for decades to come. Already, they are reshaping institutions, business models and balance sheets.

Understanding Basel III and the thinking behind it is essential for market participants and for those charged with implementing the standards. In Basel III and Beyond, the first book-length treatment of Basel III, editors Mario Quagliariello of the European Banking Authority and Francesco Cannata of the Bank of Italy have assembled contributors from regulators and central banks involved in preparing the standards.

Key chapters describe and analyse the new elements of Basel III, as well as detailing important revisions to the 2004 accord. Written by the regulators themselves, Basel III and Beyond is the essential guide to the new global banking standards.