Pris: 1333 SEK exkl. moms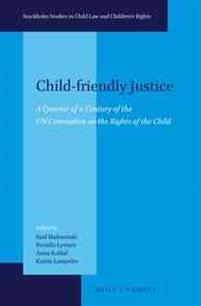 Child-friendly Justice assesses how the UN Convention on the Rights of the Child has affected the development of child law and the promotion of children's rights in the past twenty-five years. Its 24 studies probe a broad variety of issues relating to children' s contact with civil, administrative and criminal justice systems, the protection of child integrity and their right to participation, information and proper representation.

The contributors - all experts on child-related matters - represent international organisations, academia and NGOs. They provide a clear picture of the origins of the current problems in realising child-friendly justice, and they discuss possible solutions.