Författare:
Ferstman Carla , Goetz Mariana
Titel:
Reparations for Victims of Genocide, War Crimes and Crimes against Humanity – Systems in Place and Systems in the Making. Second Revised Edition
Upplaga:
2 uppl.
Utgivningsår:
2020
Omfång:
770 sid.
Förlag:
Brill
ISBN:
9789004377158
Ämnesord:
Internationell rätt

---
Pris: 1730 SEK exkl. moms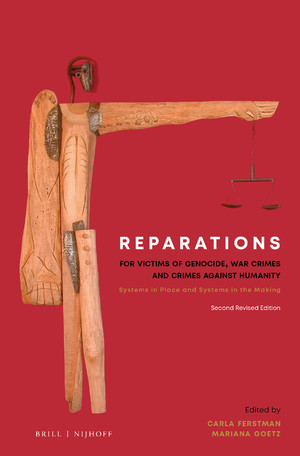 Reparations for Victims of Genocide, War Crimes and Crimes Against Humanity: Systems in Place and Systems in the Making provides a rich tapestry of practice in the complex and evolving field of reparations, which cuts across law, politics, psychology and victimology, among other disciplines.
Ferstman and Goetz bring their long experiences with international organizations and civil society groups to bear. This second edition, which comes a decade after the first, contains updated information and many new chapters and reflections from key experts. It considers the challenges for victims to pursue reparations, looking from multiple angles at the Holocaust restitution movement and more recent cases in Europe, Asia, Africa, and the Americas. It also highlights the evolving practice of international courts and tribunals.
First published in a hardbound edition, this second, fully revised and updated edition, is now available in paperback.