Pris: 1937 SEK exkl. moms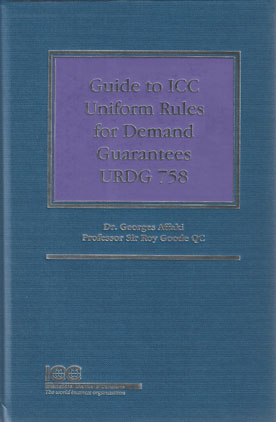 This Guide shows the reader how to make the most of URDG 758. Renowned experts in the field, Sir Roy Goode and Georges Affaki explain the fundamental principles of the URDG 758 rules, their scope and the advantages they offer to each party involved in a guarantee structure.

The authors, members of the URDG drafting group, demonstrate how the URDG apply and how demand guarantees are distinguished from other forms of sureties and guarantees.

Further, they track in detail the seven key stages of a URDG guarantee?s lifecycle:-

■Drafting
■Issuance
■Changing of terms
■Making a presentation
■Examining the presentation
■Making payment, and
■Termination of the guarantee and counterguarantee.
Clear commentary, supported by illustrative case studies and insights from the revision process, help the reader to further understand the most recurrent questions related to demand guarantees.