Pris: 598 SEK exkl. moms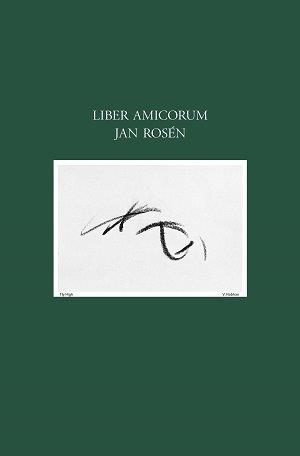 Innehåll:

- Svensk Forms Opinionsnämnd i 2000-talet – några anmärkningar, Peter Adamsson
- Striving for -Coherence in EU Intellectual Property Law: A Question of Methodology, Johan Axhamn
- Toward Network Governance of Collective Management Organisations in Europe? The Problem of Institutional Diversity, Antonina Bakardjieva Engelbrekt
- I gränslandet mellan upphovsrätt och informationsfrihet, Henrik Bengtsson
- Den nya domstols- och processordningen för immaterial- och marknadsrättsliga mål – reflexioner kring centrala nyheter, Ulf Bernitz
- Om fortolkning af Bernerkonventionen. Er Bernerkonventionen et maksimalistisk instrument?, Jørgen Blomqvist
-"Vad tror Du att det hände sen?" Om obsoleta lagregler i upphovsrättslagens 3 kapitel och om svårigheten att modernisera dem, Niklas Bruun
- Slut på det roliga? Om upphovsrätt och parodier, Karin Cederlund
- Pirate Bay-målet och dess efterdyningar – frustration och framgång, Peter Danowsky
- Eugen Ulmer and Modern German Copyright Theory – The So-called Monistic Theory, Adolf Dietz
- Databasskydd och företagshemligheter, Bengt Domeij
- Relationship of the Three-Step Test with Specific Exceptions and Limitations under International Treaties and National Laws and with "Externalities", Mihály Ficsor
- A Global Perspective on New Zealand's Approach to Copyright Law, Susy Frankel
- What's In a Name? Extended Collective Licences in Canada, Ysolde Gendreau
- Extended Collective Licensing: A Significant Contribution to International Copyright Law and Policy, Daniel Gervais
- Private International Law Aspects of Authors' Contracts: the Dutch and French Examples, Jane C. Ginsburg & Pierre Sirinelli
- A New Public in the Old World!?, Claes Granmar
- Intellectual Property Rights and the Difficult Balance Between Copyrights and Rules on Free Competition, Lars Henriksson
- Towards Author's Paradise: The new Dutch Act on Authors' Contracts, P. Bernt Hugenholtz
- ALAI – Initiator and Berne Copyright Convention Watch-dog – Viewed from a Personal and Slightly Nordic Perspective, Gunnar W. G. Karnell
- Strikt ansvar vid interimistiska beslut om förbud och frågan om den skadelidandes skyldighet att vidta skadebegränsningsåtgärder – särskilt vid immaterialrättstvister, Jan Kleineman
- Completely Exhausted or Just Relaxed? Some Thoughts on the CJEU's "new exhaustion principle" in Internet Linking Cases, Annette Kur
- Upphovsrätt som stöd och hinder för mönster, varumärke och firma, Marianne Levin
- EU Authors' Rights Legislation – The Battle Goes On, Silke von Lewinski
- Establishing Basis for Knowledge-Based Policy-Making – Measuring and Evaluating the Copyright System, Jukka Liedes
- Den nordiske planten avtalelisens. Forgreninger eller avleggere… Astri M. Lund
- En rättslig ram för e-lärande – integritetsskydd m.m., Cecilia Magnusson Sjöberg
- Ordning och reda i upphovsrättslagen, Annika Malm
- Copyright Protection through the Repute, Fame, or Goodwill of the Work or its Author, Per Jonas Nordell
- Fotografiers verkshöjd i ljuset av det finska upphovsrättsrådets utlåtanden, Marcus Norrgård
- New Public, Retransmission and Constitutional Rights – Some Aspects on Must-carry Principle in the Finnish Copyright Legislation, Rainer Oesch
- Where is the Birthday Train Heading? The Copyright-Design Interface in German Law, Ansgar Ohly
- Att vara professor i immaterialrätt i en turbulent tid, Henry Olsson
- The Unified Patent System. A Modern EU law Construction or a New Lernaean Hydra?, Frantzeska Papadopoulou. Copyright och Droit d'auteur, Gunnar Petri
- The Nature of the Scholar's Right to Publish in Open Access, Antoon Quaedvlieg
- Den grænseløse onlinebruger – geografisk opdeling af markedet for online- og streamingtjenester, Thomas Riis & Jens Schovsbo
- Linking – A Gordian Knot of Copyright Law, Ole-Andreas Rognstad
- Ophavsretten til undervisningsmateriale. Nogle danske erfaringer, Morten Rosenmeier
- Significance of the Making Available Right, Hiroshi Saito
- Rättsanalytisk metod. En väg framåt?, Claes Sandgren
- Harmonisering af privatkopieringsvederlaget via EU-Domstolens praksis, Peter Schønning
- Svensson, BestWater und die Realität – Framing aus urheberrechtlicher Sicht, Gernot Schulze
- 'Linking', 'Framing' and 'Browsing'. The EU Court of Justice's Recent Case Law, Irini Stamatoudi
- Specialisering, koncentration och utarmning, Lennart Svensäter
- Transformative Works in EU Copyright. Can the Parody Exception Take on the Role Played in the US by Fair Use?, Paul L.C. Torremans
- Grunden för skadeståndsansvar vid upphävda interimistiska förbud – en lucka i lagen?, Monique Wadsted
- Strategi för lagstiftare, Peter Wahlgren
- Den ekonomiska enhetens princip, Richard Wessman
- Nya utmaningar för medierätten, Daniel Westman
- En ny publik – en upphovsrättslig lösning eller chimär?, Sanna Wolk
- The More Copyright Laws Change, the More Digital Challenges Stay the Same, Peter K. Yu
- Publicerade arbeten i urval 1977–2015.