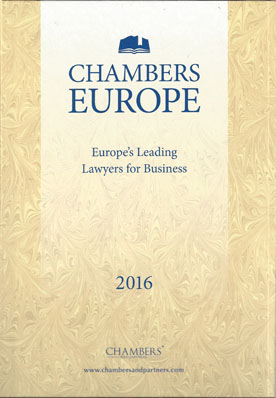 The guide covers 52 jurisdictions, from Greenland in the West to Russia, Turkey and Eastern Europe in the East.

Areas of Law: In the largest jurisdictions, such as the France, Germany, Spain and the UK, we cover many areas of law – about 25 in each. In smaller jurisdictions we usually cover about six areas of law. In the smallest jurisdictions, such as Andorra and Armenia, we cover only one area of law: General Business Law.

Key areas of law, such as Arbitration, Dispute Resolution, and Corporate, are also covered in our 'Europe-Wide' rankings and commentary. This Europe-wide coverage focuses on those law firms that operate across the continent. We also have separate 'Central & Eastern Europe', 'CIS' and 'Baltic States' chapters which rank firms that carry out work across those regions.