Pris: 450 SEK exkl. moms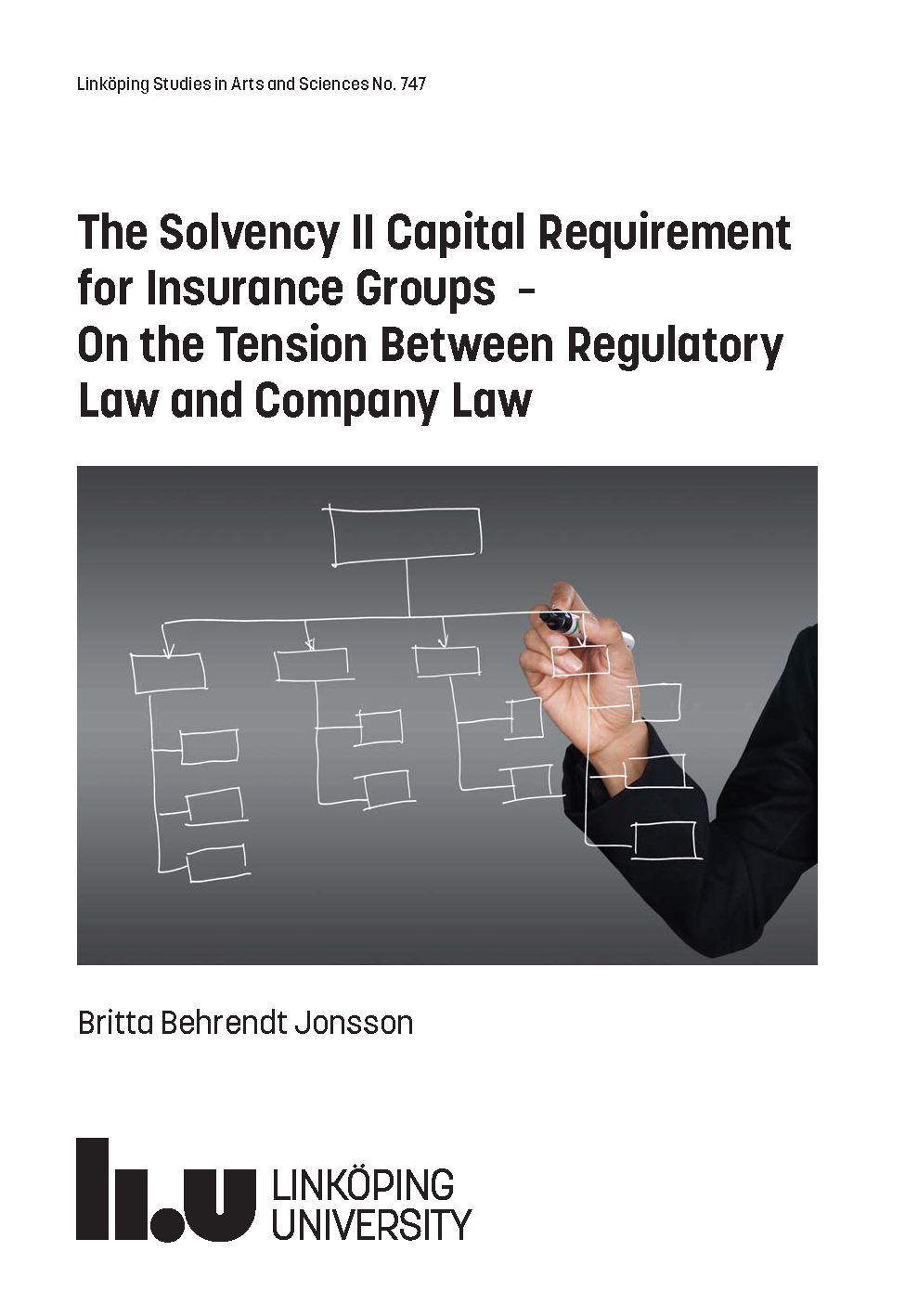 Sedan 2016 tillämpas Solvens II reglerna på tillsyn över försäkringsföretag inom EU. Försäkringsföretag som tillhör en försäkringsgrupp behöver ha tillräckligt kapital både på bolags- och på gruppnivå. Vid beräkningen av gruppsolvenskapitalkravet betraktas gruppen som en ekonomisk enhet medan bolags- och insolvensrätten betraktar varje bolag inom en försäkringsgrupp för sig. Den bakomliggande förväntan att egna medel som inte behövs för att täcka solvenskraven på bolagsnivå kommer att användas för att stödja ett annat gruppbolag med finansiella problem har dock ingen motsvarande rättslig förpliktelse. I avhandlingen diskuteras den här konflikten mellan försäkringsrörelserätt och bolagsrätt. Författaren analyserar reglerna om beräkningen av gruppsolvenskravet och i vilket mån egna medel får medräknas för att täcka gruppsovenskravet, samt diskuterar tänkbara lösningar för att föra rörelserätt och bolagsrätt närmare varandra. I avhandlingen uppmärksammas flera skillnader i tillämpningen av Solvens II regelverket mellan Tyskland och Sverige som står i kontrast mot Solvens II direktivets fullharmoniseringssyfte.

Since 2016, supervision of insurance undertakings in the European Union has been based on the Solvency II legal Since 2016, supervision of insurance undertakings in the European Union has been based on the Solvency II legal framework. Insurance undertakings that are part of an insurance group must be sufficiently capitalized both at company level and at group level. For the calculation of the group solvency capital requirement, insurance groups are regarded as if they were a single economic entity, whereas company and insolvency law apply a legal entity perspective and focus on each single company that is part of a group. The underlying expectation that excess own funds within a group will be used to support a group undertaking in financial difficulties is not reflected by a corresponding legal obligation.

This tension between regulatory and company law is discussed in the thesis. The rules on the calculation of the group solvency requirement and the eligibility of own funds at group level are analyzed against the background of German and Swedish company law and possible solutions to align the two areas of law are discussed de lege lata and de lege ferenda. Despite the full harmonization approach of the Solvency II Directive and the aim of reaching supervisory convergence throughout the EU, the study reveals differences in the application of Solvency II in Germany and Sweden.