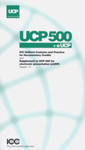 Ur innehållet:
ICC Uniform Customs and Practice for Documentary Credits (UCP 500)

Supplement to UCP 500 for Electronic Presentation (eUCP)

ICC Banking Decisions & Policy Statements:
- The determination of an "original" document in the context of UCP 500 sub-Article 20(b)
- ICC endorsement of the UNCITRAL convention on independent guarantees and standby letters of credit
- The impact of the euro on monetary obligations related to transactions involving ICC rules

Selected Opinions of the ICC Banking Commission:
- Whether an issuing bank and/or advising bank can give a deadline for the notification of an amendement
- Does accepting discrepant documents mean that a bank has to accept similar discrepencies on future drawings?
- Whether the phrase "substitute vessel" constitutes a "similar qualification" under sub-Article 23(a)(iii)
- Where bill of lading and signatures thereon are produced by imaging technology and sent via the internet, can they qualify as original documents under sub-Article 20(b)?
- Questions concerning whether insurance must be precisely 110% or whether it can by rounded up; if the credit is silent regarding the insurance coverage, must the insurance cover the entire voyage reflected in the transport document?