Författare:
Michelson Staffan
Titel:
Empowerment and Private Law � Civil Impetus for Sustainable Development
Utgivningsår:
2018
Omfång:
296 sid.
Förlag:
Jure
ISBN:
9789172237483
Typ av verk:
Akademisk avhandling
Ämnesord:
Allmän rättslära , Miljörätt

---
Pris: 420 SEK exkl. moms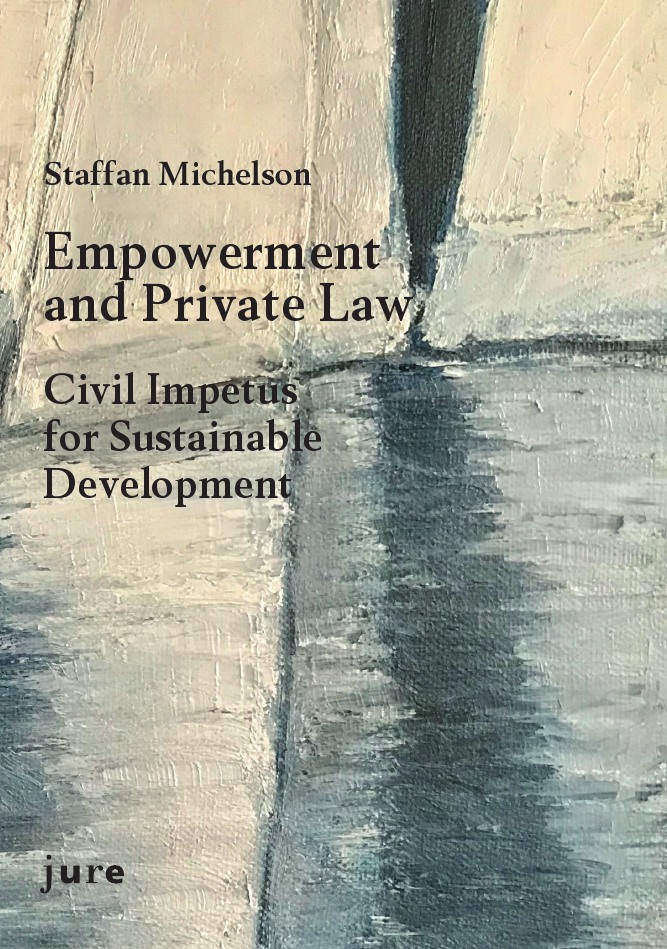 Kan civilrätten vara en kraftkälla i arbetet för en hållbar utveckling? I en studie av samspelet mellan människor i samhällsliv, näringsliv och rättegång i domstol, har Staffan Michelson kartlagt förutsättningarna för enskilda att aktivera civilrättsliga instrument i syfte att främja en utveckling i linje med normer som återspeglas i FNs hållbarhetsmål enligt Agenda 2030.

Staffan Michelson är advokat och rättssociolog med flera års erfarenhet av miljö- och civilrätt i rättegång, näringsliv och samhälle.

English text:
In this book Staffan Michelson delves into the theory and practice of legal empowerment toward civil support of resilience and sustainable development. Exploring the interplay between human beings in society, business and court procedures, he maps the options for individuals to utilize legal acts and procedures of private law, with the purpose of promoting societal change in line with norms mirrored in the UN Agenda 2030.

Staffan Michelson is a lawyer and socio-legal researcher with many years of experience from private and environmental law in court procedures, society and business development.