Pris: 308 SEK exkl. moms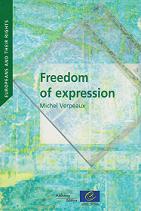 Freedom of expression is not absolute, even although it is a fundamental right enshrined in the European Convention on Human Rights. Under the terms of Article 10 of the Convention, its exercise may be subject to such restrictions as are prescribed by law and are "necessary in a democratic society" in order to uphold the rights of all individuals.

The author compares and analyses the protection of and limits on the right to freedom of expression in the case law of European constitutioanl courts and the European Court of Human Rights, drawing on practical examples, to see wether a common European approach exists in this area.