Pris: 1331 SEK exkl. moms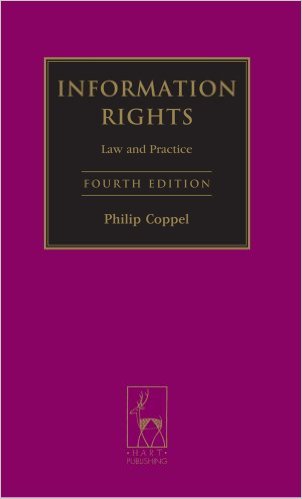 This is the fourth edition of what is the leading practitioner's text on freedom of information law. Providing in-depth legal analysis and practical guidance, it offers complete, authoritative coverage for anyone either making, handling or adjudicating upon requests for official information. The three years since the previous edition have seen numerous important decisions from the courts and tribunals in the area. These and earlier authorities supply the basis for clear statements of principle, which the work supports by reference to all relevant cases.

The book is logically organised so that the practitioner can quickly locate the relevant text. It commences with an historical analysis that sets out the object of the legislation and its relationship with other aspects of public law. Full references to Hansard and other Parliamentary materials are provided. This is followed by a summary of the regime in five other jurisdictions, providing comparative jurisprudence which can assist in resolving undecided points. The potential of the Human Rights Act 1998 to support rights of access is dealt with in some detail, with reference to all ECHR cases. Next follows a series of chapters dealing with rights of access under other legislative regimes, covering information held by EU bodies, requests under the Data Protection Act and the Environmental Information Regulations, public records, as well as type-specific rights of access. These introduce the practitioner to useful rights of access that might otherwise be overlooked. These are arranged thematically to ensure ready identification of potentially relevant ones.