Pris: 1836 SEK exkl. moms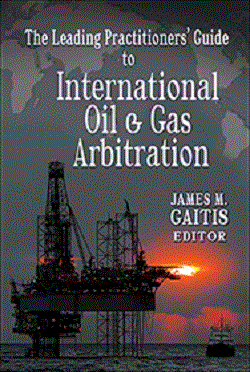 The Leading Practitioners' Guide to International Oil & Gas Arbitration features the expert opinions of some of the world's most prominent authorities in the field of international oil and gas arbitration. This treatise examines both treaty-based and commercial arbitrations. It is organized to address discrete issues that arise in investor-state arbitration and commercial arbitrations involving the oil & gas industry. A variety of procedural and process issues relating to oil and gas arbitrations addressed by this comprehensive work include:

-Interim and Emergency Relief
-Examination of Witnesses
-Drafting of Pre-dispute and Post-dispute Arbitration Clauses
-Selection of Arbitrators
-Chairing Arbitration Proceedings

Other distinct features of the work include:

-Separate discussions of various investment treaty protections (e.g. fair & equitable treatment, stabilization, damages for expropriation)
-Substantive chapters regarding the Energy Charter Treaty (including a chapter reflecting on the Yukos Award)
-Chapters addressing unique forms of oil and gas disputes (e.g. price reopeners, LNG, concession agreements, drilling and service contracts, and joint operating agreements)

The global nature of the subject matter found in The Leading Practitioners' Guide to International Oil & Gas Arbitration relates directly and indirectly to every region of the world and should be of great use to any professional, firm, or institution with interests relating to the oil and gas sector of the energy industry.