Pris: 485 SEK exkl. moms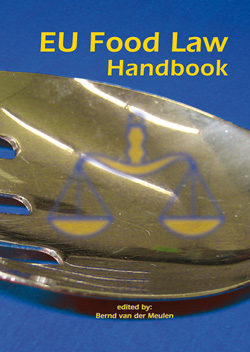 Food safety is now an issue of major concern throughout Europe. In the aftermath of recent alarms over BSE, avian flu, foot and mouth, e-coli and many others, the law has been seen as ill-equipped to respond to new crises, often resulting in the taking of legally questionable emergency measures. But security is not the only concern: for instance locally and regionally produced products now come under threat from mass produced variants manufactured using inferior quality ingredients and alternative methods of production, but legally marketable under the same food name. Yet it is difficult for national governments or the EC to take action without breaching Community rules. Subsidies in European agriculture are another issue, creating political pressures for Member States, the Union itself and the WTO. Animal welfare, human nutrition and human rights are other important elements in European food law. This book examines in detail the regulation of the production and marketing of food in Europe, placing the issues within the context of sociological and jurisprudential theories, and evaluating the ability of present law and policy to cope with the inevitable change and crises that impact upon the food industry.

Caoimhín MacMaoláin is a Lecturer in Law at Trinity College, Dublin.