Pris: 3681 SEK exkl. moms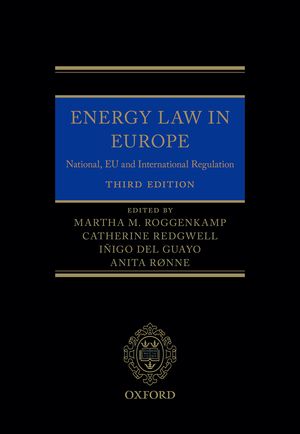 -A fully updated, comprehensive review of the most important legal developments in all parts of the energy chain in the European Energy sector since the last edition, including the adoption of the EU Third Energy Package and the Climate and Energy Package
-Analyses in detail the national, regional (EU) and international dimensions of energy law and policy, with new treatment of Russia amongst the key energy-producing jurisdictions
-Written by a team of specialist acade mics and practitioners offering in-depth coverage of energy law, trade, and regulation at national and international levels

New to this Edition:

-Includes a new chapter on Energy Trade and Investment.
-Expanded discussion of ECT dispute settlement and Bilateral Investment Treaties (BITs)
-A new chapter on energy law in Russia
-Updated following the developments relating to climate change and supply security to focus on renewables, carbon capture and storage (CCS) and CO2 emissions trading.
-Greater reference to case law and jurisprudence as the market liberalisation process has led to more disputes.