Pris: 748 SEK exkl. moms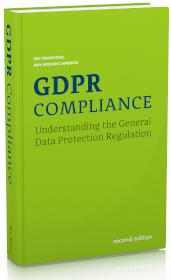 The processing of personal data plays an increasingly important role in our modern information society. This book guides the reader through the legal framework—including case law—relating to the processing of personal data in the European Union and provides tools to ensure compliance by businesses.

This revised second edition is up-to-date as of 1 August 2022 and includes the text of the General Data Protection Regulation for easy access and annotation.

Jan Trzaskowski, Ph.D., is professor of data protection law and market law at the Copenhagen Business School and Aalborg University.

Max Gersvang Sørensen is Senior Digital Business Counsel at the Gorrissen Federspiel Law Firm and has wide experience with the implementation of personal data strategies.